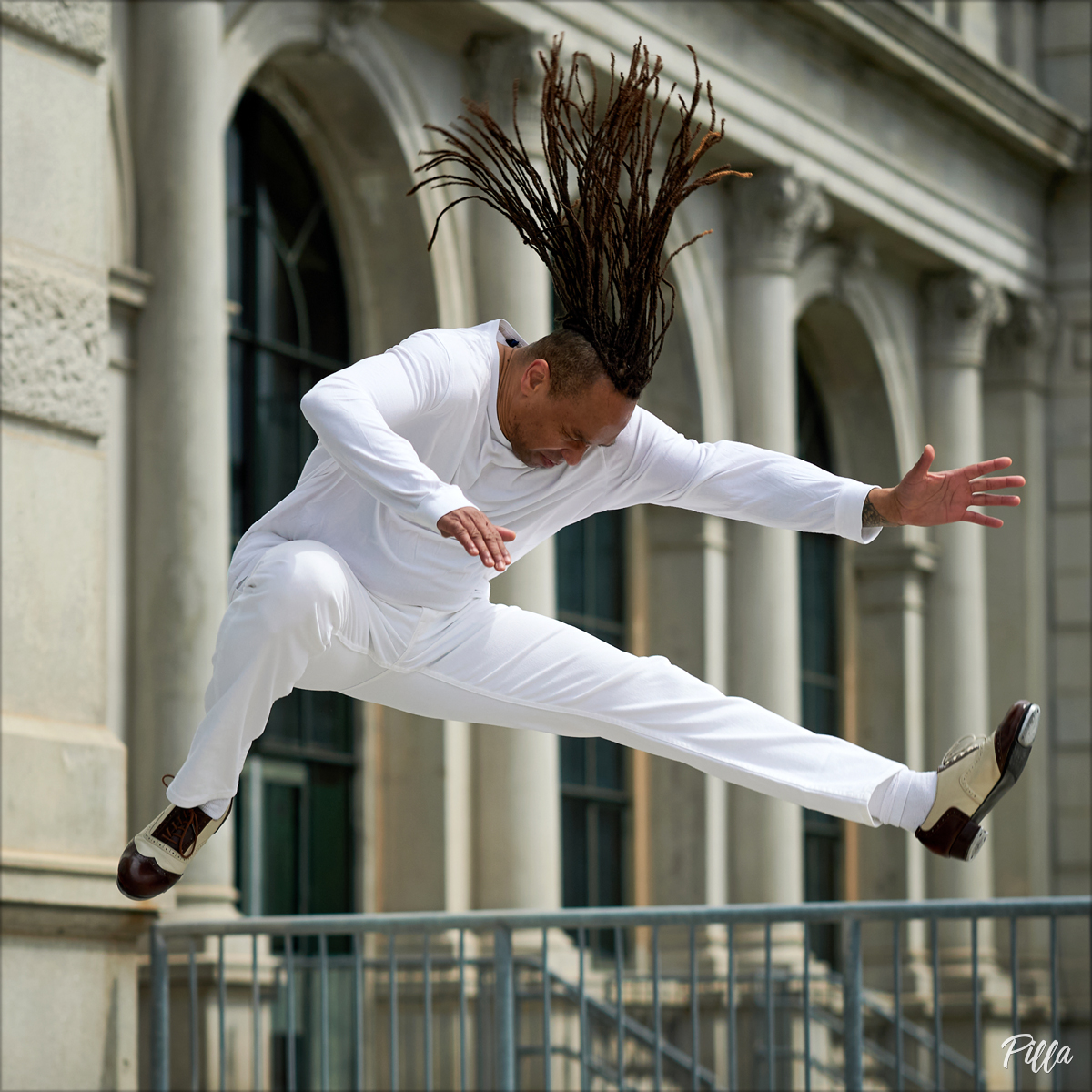 Robert F. Burden Jr.
Visiting Assistant Professor, Dance
rfburden@iu.edu

Lee Norvelle Theatre and Drama Center, A300T
Office Hours
Education
B.F.A., Jazz Dance, University of the Arts
About Robert F. Burden, Jr.
Robert Burden is a native Philadelphian. He received his B.F.A. in jazz dance from the University of the Arts in 1988 having studied with LaVaughn Robinson and Germaine Ingram two of Philadelphia's tap masters. Mr. Burden has been mentored by Mr. Robinson since 1983 and continued to receive advice from him until his passing in 2008. Mr. Burden is currently the Artistic Director of Tap Team Two & Company, Inc. The company is based in Philadelphia and tours the country for Young Audiences. Through Young Audiences Tap Team Two has traveled nationally, working for fourteen of the thirty-two Young Audiences organizations. In 2000 Tap Team Two and Company was awarded The Artist of The Year, the highest honor in the Young Audiences organization. With the company Mr. Burden has created 7 shows "Cyndi-Ella", "With or Without Shoes", An Evening of Tap", "The Fifth Anniversary Concert", "Steppin Through the Strings" (a collaboration with John Blake Jr.), "Winter Rhythms" (a company collaborative) and "Feet Talk". In 1992, Mr. Burden completed the work Cyndi –Ella, a tap ballet of the fairytale Cinderella funded by the IPAP award from the Community Education Center, which received rave reviews, and began the company Tap Team Two & Company. Inc. Mr. Burden has been one of the spearheads for National Tap Dance Day in Philadelphia since 1996. Mr. Burden has performed as a solo artist in the Next Move Concert Series "Fifteen minutes at the Annenberg Center. His performing and teaching skills have taken him abroad to Istanbul, Turkey, Taipei, Taiwan Holland, Germany and Prague, Czech Republic. Mr. Burden has had the pleasure of teaching the Czech Tap Champions from Prague and being a fly squad member of Riverdance, for which he studied in the Netherlands with the European Company and performed in Berlin, Germany. All of Mr. Burdens' experiences have allowed him to start long term mentoring projects. He has completed a three year project that went from 2001- 2004 called The New Orleans/ Philadelphia Cultural Exchange Program, which gave children from New Orleans &  children from Philadelphia the opportunity to experience each others culture and study with some of the Masters of Tap Dance such as, Diane Walker, LaVaughn Robinson, Buster Brown, Jimmy Slyde and many more. This project allows Mr. Burden to achieve his artistic mission of keeping tap dance alive and growing through to the next generation.
Next Artistic Chapter
In 2015 Mr. Burden started a new approach to two artforms by merging them together. These two forms tap dance and painting calling it Tap Paintings.
            Mr. Burden has received the following awards as an independent choreographer:
The Independent Performing Artist Award from the Community Education Center in 1992
Recognized as a Discipline winner in 1996 and 1999 by the Pew Foundation,
Participated in the Choreolab Presented by University of the Arts in conjunction with the American Dance Festival in North Carolina in 1996
The Philadelphia Repertory Development Initiative by the Pew Charitable Trusts in conjunction with Dance USA and the Philadelphia Dance Alliance in 1997,
The Pennsylvania council on the Arts Fellowship 1997 & 1999.
Artist of the Year from Young Audiences of America 2000-2001
University of the Arts Faculty and Academic Development Fund Spring  2015
Recent Credits
IU Theatre — Director, Choreographer
IU Contemporary Dance Theatre — Choreographer
IU Theatre — Choreographer