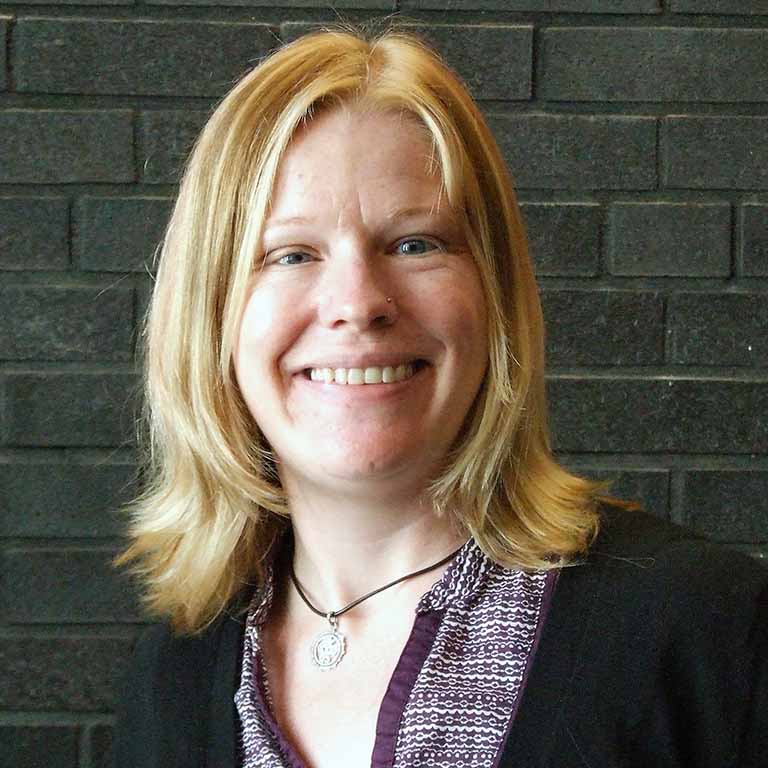 Jennifer Goodlander
Adjunct, Theatre, Drama, and Contemporary Dance
Director, Southeast Asian and ASEAN Studies
Faculty in Folklore and Ethnomusicology, Anthropology, and Comparative Literature
jgoodlan@indiana.edu

Office Hours
Education
Ph.D., Ohio University, Athens, OH
M.F.A., University of Hawai'i at Mānoa, Honolulu, HI
B.A., Kalamazoo College, Kalamazoo, MI
About Jennifer Goodlander
Jennifer Goodlander teaches courses in global performance, literature, and the arts for the Department of Theatre, Drama, and Contemporary Dance, as part of the minor in Southeast Asian and ASEAN Studies, and the Department of Comparative Literature. Her research focuses on Asian arts as they intersect with gender studies, ethnography, performance studies, visual culture and museum studies, postcolonial theory, and transnational circuits of performance. She has received many grants and fellowships for her performance work and research on Asian performance, including a Fulbright Fellowship to Indonesia and funding from the Andrew W. Mellon Foundation.
Her first book, Women in the Shadows: Gender, Puppets, and the Power of Tradition in Bali was published by Ohio University Press (2016). This book draws upon her own experience of the practical training and ritual initiation to become a dalang, or puppeteer, coupled with interviews of early women dalangs and leading artists, she argues that "tradition" in Bali must be understood as a system of power that is inextricably linked to gender hierarchy.
Jennifer recently completed a second book, to be published by Bloomsbury Metheun Drama, called Puppets and Cities: Articulating Identity in Southeast Asia. This book addresses how puppetry complements and combines with urban spaces to articulate present and future cultural and national identities. Puppetry in Southeast Asia is one of the oldest and most dynamic genres of performance. Bangkok, Jakarta, Phnom Penh, and other dynamic cities are expanding and rapidly changing. Performance brings people together, offers opportunities for economic growth, and bridges public and private spheres. Whether it is a traditional shadow performance borrowing from Star Wars or giant puppets parading down the street-this book examines puppets as objects and in performance to make culture come alive.
Currently Jennifer is working on several projects related to ASEAN (Association of Southeast Asian Nations) and intercultural performance theory. Jennifer not only examines how the arts are essential to the diplomatic and economic goals of the ASEAN Community, but troubles the Western hegemonic dynamic generally associated with intercultural performance. She examines transnational networks of expression found in the theatre work of TerryandtheCuz and films like Crazy Rich Asians. Jennifer also recently began a new venture using arts and frameworks of "reflection" inherent in traditional Indonesian wayang together with aesthetic theory to unpack how theatre, literature, and various popular arts negotiate Islamic identities in Indonesia. 
Jennifer often shares her research through performances and lectures at theatres, civic groups, and universities and has performed wayang kulit both nationally and internationally. Jennifer is the current president for the Association of Asian Performance.
Recent Activities
Published - "Intercultural Theatre and Community in Southeast Asia: The ASEAN Puppet Exchange in Jakarta." Asian Theatre Journal 35.1(2018): 27-52.

Invited Lecture- Social Media, Puppets, and Global Identities in Southeast Asia for the Center for Southeast Asian Studies, University of Michigan, Ann Arbor, MI, April 2018.

[]