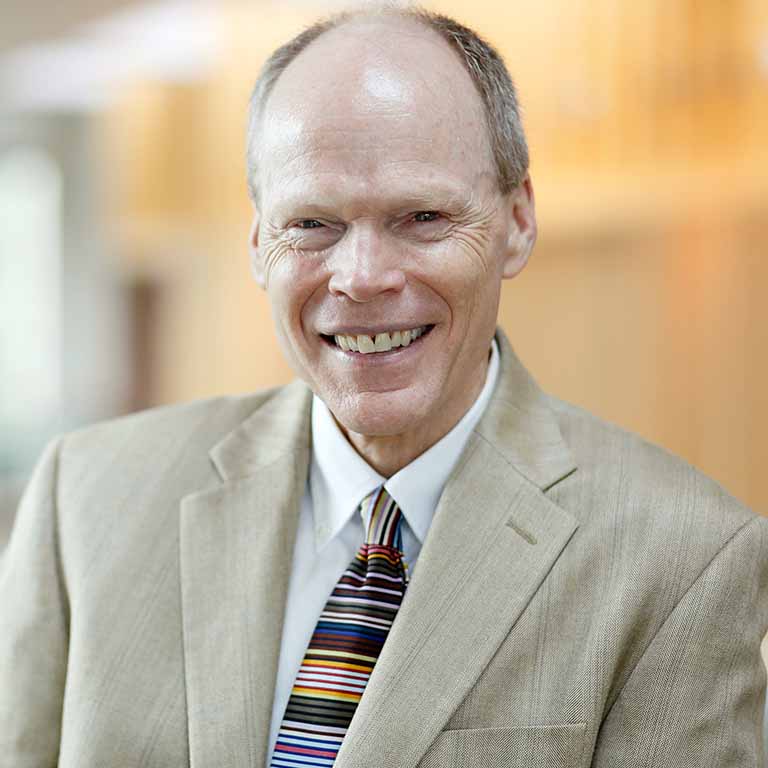 Jonathan R. Michaelsen
Professor, Theatre, Drama, and Contemporary Dance
Acting and Directing
Director of Graduate Studies
jrmichae@indiana.edu

Lee Norvelle Theatre and Drama Center
Office Hours
Education
M.F.A., Acting, Florida State University/Asolo Conservatory
B.A., University of California-Irvine
About Jonathan R. Michaelsen
Appointed to IU in 2004
Jonathan R. Michaelsen served as chair of the Department of Theatre, Drama, and Contemporary Dance at Indiana University from 2004 to 2018. He is  producing artistic director of both the Indiana University Summer Theatre and Premiere Musicals: Developing New Works at Indiana University. Professor Michaelsen has directed and acted in numerous professional and collegiate productions, including King Lear, Macbeth, Merchant of Venice, Sweeney Todd, Angels in America and Uncle Vanya. At Indiana University Michaelsen has directed Mr. Burns: A Post Electric Play, Vanya, Sonia, Marsha, and Spike, A Clean House, The Scarlet Letter, Arcadia, A Funny Thing Happened on the Way to the Forum, and the world premieres of Reel and Nice Nails.  Reel was selected for regional honors by the American College Theatre Festival. He has had four productions selected for presentation at regional American College Theatre Festivals, with the world premiere production of Southern Girls receiving national honors.
For the Indiana University Summer Theatre Michaelsen has directed Love's Labour's Lost, A Midsummer Night's Dream, Much Ado About Nothing, Comedy of Errors and Taming of the Shrew. He directed Present Laughter, The Glass Menagerie, The Importance of Being Earnest, Arms and the Man and 25th Putnam County Spelling Bee at the Brown County Playhouse. He has also directed the opera L'Orfeo for the Bloomington Early Music Festival and IU's Jacobs School of Music.
Before coming to Indiana University Michaelsen was Associate Dean for Humanities and Fine Arts at the University of Alabama. He also served as Head of the graduate and undergraduate Acting programs in the Department of Theatre and Dance for ten years. He created a professional theatre company for the University of Alabama, SummerTide, and directed its inaugural production.
Michaelsen was instrumental in re-establishing the MFA program in playwriting at Indiana University and spearheaded the creation of the Musical Theatre BFA and the Costume Technology MFA degrees.  He also created Premiere Musicals: Developing New Works of Musical Theatre at Indiana University which is now in its tenth season. Active in the Southeastern Theatre Conference since 1991, he served for a number of years on the executive committee and as president from 2003-2004.  In 2018 Michaelsen was honored by the Southeastern Theatre Conference by being one of three individuals selected for SETC's Hall of Fame.
Michaelsen has been awarded a number of grants including funding to develop theatre curriculum for secondary school educators and he received a Druid Arts Educator of the Year Award. Michaelsen also received a State of Alabama arts award for his contributions to theatre.
Internationally Michaelsen served as vocal coach for production of The Tempest in South Africa and will teach acting and voice in Beijing, China during May 2018.
Professor Michaelsen currently serves on Commission on Accreditation for the National Association of Schools of Theatre and frequently chairs accreditation visiting teams to Colleges and Universities around the country.