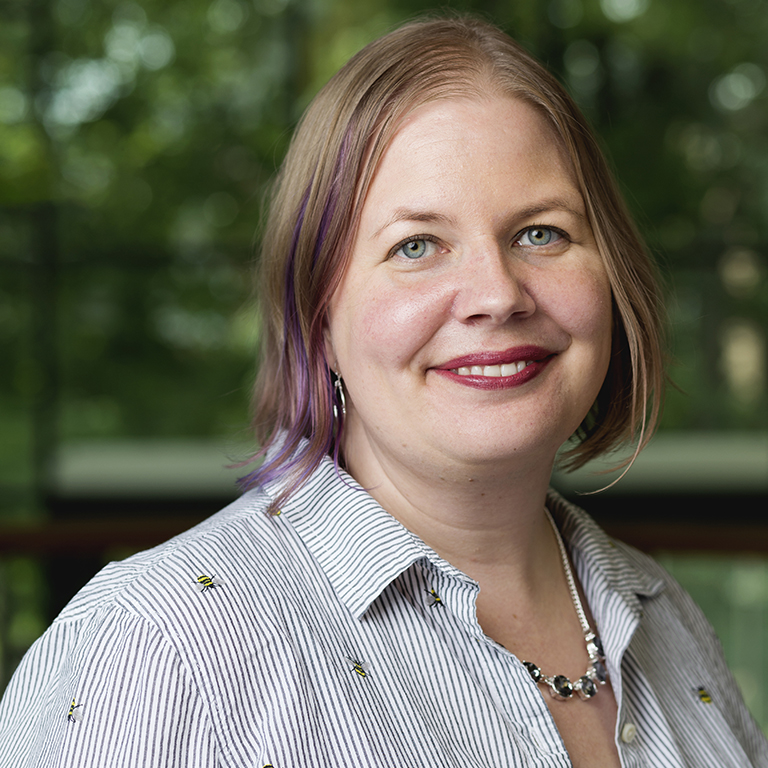 Dr. Eleanor Owicki
Assistant Professor, Theatre, Drama, and Contemporary Dance
Theatre History, Theory, and Literature
Area Head, History, Theory, and Literature
eowicki@indiana.edu

Lee Norvelle Theatre and Drama Center, A300J
Office Hours
Education
Ph.D., University of Texas at Austin
M.A., University of Texas at Austin
B.A., New York University
About Eleanor Owicki
Eleanor Owicki's research focuses on contemporary Irish and British theatre, with particular attention to the performance of identity in post-conflict Northern Ireland.  She has published several peer-reviewed articles and book chapters on this topic and is currently working on a book project on theatre in Belfast between the Good Friday Agreement of 1998 and the collapse of the devolved Northern Irish Assembly in 2017.
Eleanor teaches a range of courses in the History, Theory, and Literature area of the Department of Theatre, Drama, and Contemporary Dance.  Undergraduate courses include Theatre History I & II, 20th Century Irish Theatre, and Science Fiction on Stage.  Graduate courses include Performance and Memory, Dramaturgy, Contemporary British Theatre, and Theatre and the Irish Independence Movement. Before coming to IU, she taught at Texas A&M University.
Eleanor is the Associate Conference Planner for the Theatre History Focus Group of the Association for Theatre in Higher Education.  At IU she dramaturged Anne Washburn's Mr Burns: A Post-Electric Play and Brian Friel's Dancing at Lughnasa. 
Publications
"Politics as Usual? Theatre, the Northern Irish Assembly, and the Romanticization of Normality." Open Library of the Humanities, #Agreement20 special issue 2018.  Open access: https://olh.openlibhums.org/articles/10.16995/olh.253/
"Fine When She Left Us? Theatre and the Titanic's Belfast Legacy." New Hibernia Review Volume 21, Issue 2 (Summer 2017).  51-67.
"Reawakening Belfast's Streets: Tourism and Memory in Site-Specific Northern Irish Theatre." Devised Performance in Irish Theatre: Histories and Contemporary Practice, eds Charlotte McIvor and Siobhán O'Gorman. Carysfort Press, 2015. 229-242.
"'I am a Protestant Man, I am an Irish Man:' Politics, Identity, and A Night in November in Performance."  The Theatre of Marie Jones: Telling Stories from the Ground Up, eds Tom Maguire and Eugene McNulty. Carysfort Press, 2015.  127-140.
"Rattle Away at Your Bin: Women, Community, and Bin Lids in Northern Irish Drama." Theatre Symposium, Volume 18 (2010).  56-66.
Recent Credits
IU Theatre — Production Dramaturg