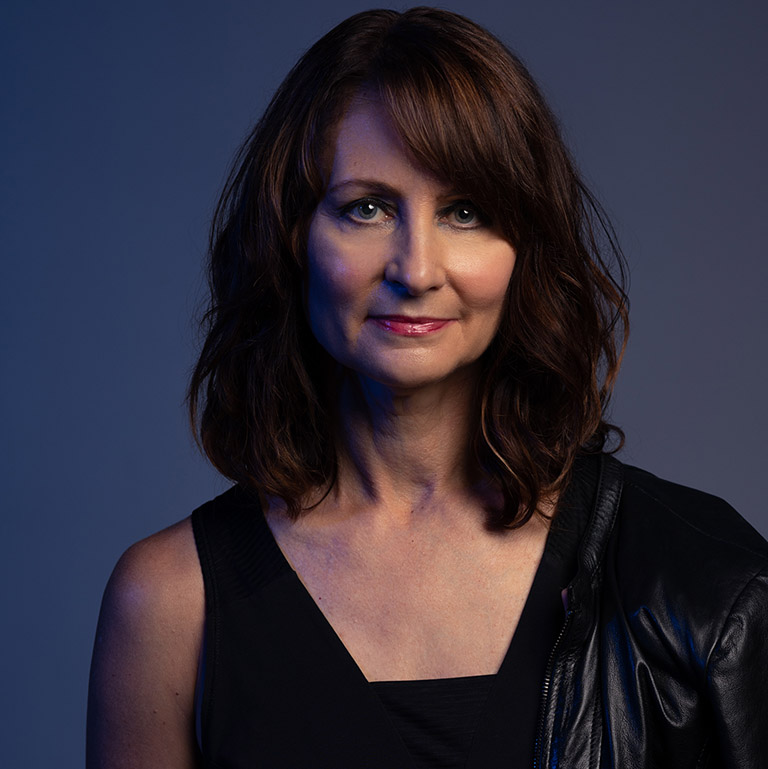 Elizabeth Limons Shea
Professor, Contemporary Dance
Director, Contemporary Dance Program
eshea@indiana.edu

Lee Norvelle Theatre and Drama Center, A272W
Office Hours
Education
M.S., Physical Education, Pennsylvania State University, 1986
B.S., Physical Education, with Honors, The Pennsylvania State University, 1984
About Elizabeth Limons Shea
Reviewed as "a remarkable contemporary dance display," Elizabeth Shea's choreography has been performed across the US and abroad, in Jerusalem, Tel Aviv, and China, and most recently at the X Theatre in Adelaide, Australia, the John F. Kennedy Center for the Performing Arts in Washington D.C., the Ailey Citigroup Theater, the 92nd St. Y Harkness Dance Center, New York Live Arts, the Gelsey Kirkland Arts Center, the Marjorie S. Dean Little Theater, and Dixon Place, all New York, NY, the ODC Theater, San Francisco, the Paramount Theatre, Boston, Indiana Repertory Theatre, Indianapolis, the Performance Garage, Philadelphia, the Boll Theatre, Detroit, and on many university and college campuses. Liz won Sharp Dance Company's inaugural choreography competition and has been a guest artist for many professional companies and universities, most recently Eisenhower Dance and as a collaborator with NYC-based Stefanie Nelson Dancegroup on the evening-length Moving Memory Project.
Working extensively in new media and film, Liz collaborated with lighting designer Allen Hahn for Breath|Light|Stone, which has been screened as an official selection at international film festivals across the globe, including Cyprus, China, Greece, Canada, Bulgaria, Ireland, Italy, Poland, and Tehran, and won several awards, including Best Dance Film, Best Choreography for the Lens, and Best Ensemble. Liz's work was also featured in the Emmy-Award winning cultural documentary for Public Television (Lower Great Lakes) Beautiful by Design directed by Susanne Schwibs and Justin Crossley. Liz was honored to present Ascension, a 25-minute site-specific work created in honor of the grand re-opening of the Eskenazi Museum of Art designed by I.M. Pei. The work was seen by over 1,000 people and was reviewed as "an incredible awakening that brings us into the embrace of Mr. Pei, whose spirit very much floats throughout the structure."
Liz teaches her self-developed somatic system, SomaLab®, yogic practices, and choreographic methods and mentorship at workshops in the USA and abroad, most recently at the Royal Academy of Dance in London, and Dance Italia, in Lucca, Italy. She is currently working on a manuscript, SomaLab®: A Framework for Mind/Body Practice in the Movement Arts. Liz is a 200-hour Registered Yoga Teacher (RYT) and serves as Director of Contemporary Dance at Indiana University.
Please visit www.elizabethsheadance.info
"A remarkable contemporary-dance display" – Lou Harvey, Upstage
"…stunning…mesmerizing…powerful..." – Keith Waits, Arts-Louisville
"…a combined visual and auditory feast of seemingly wind-blown angles, curves, lifts, and leaps."  -- Ashabi Rich, The Dance Journal
"…seamlessly choreographed…a tour de force..." – Rita Kohn, ExploreDance
"…an incredible awakening…we were in thrall…" – Rita Kohn, NUVO