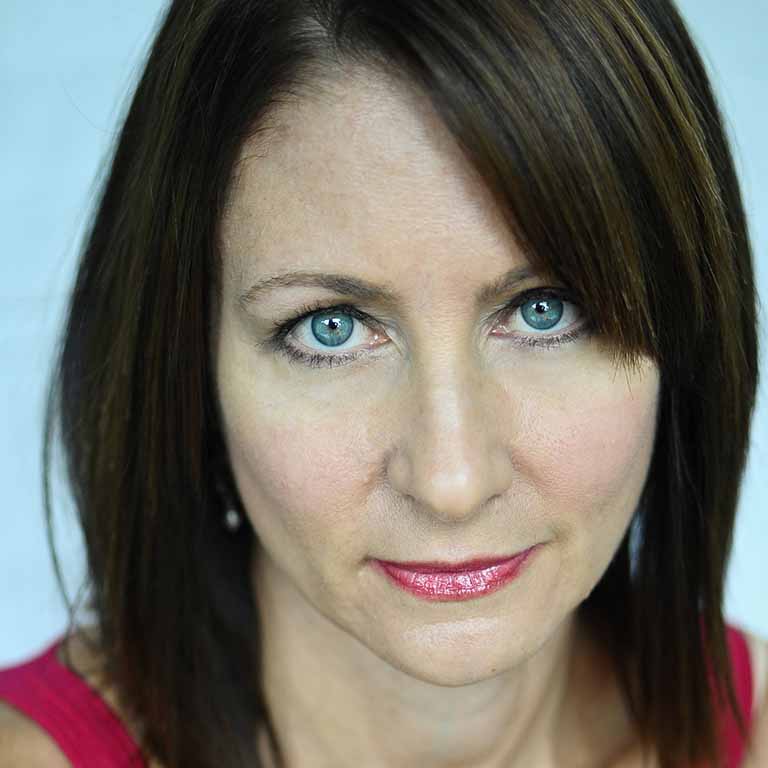 Elizabeth Limons Shea
Associate Professor, Theatre, Drama, and Contemporary Dance
Director, Contemporary Dance Program
eshea@indiana.edu

Lee Norvelle Theatre and Drama Center -
Office Hours
Education
M.S., Physical Education, Pennsylvania State University, 1986
B.S., Physical Education, with Honors, The Pennsylvania State University, 1984
About Elizabeth Limons Shea
Her work is called "stunning…mesmerizing…powerful," and "a remarkable contemporary dance display."
Elizabeth Shea has received numerous grants and commissions to create live dance works. In 2016, Liz presented a program of her own choreography, Elizabeth Shea Dance and Guests, at the John F. Kennedy Center for the Performing Arts in Washington, D.C., and was a featured artist at the 2016 Wave Rising Series. Her choreography has been produced by PUSHfest, Detroit Dance City Festival, the American Dance Guild, DUMBO Dance Festival, Footprints Dance Festival, Boston Contemporary Dance Festival, the Midwest Alternative Regional Dance Festival, the National College Dance Association, the World Dance Alliance, Regional Dance America, and the International Conference and Performance Festival on Somatic-Based Dance.
Liz has worked extensively in dance for new media and film; she is currently working on BREATH|LIGHT|STONE with colleague Allen Hahn and composer Jonathan Snipes, funded by an award from the New Frontiers in Arts and Humanities Program. Her collaboration with composer Jeff Hass, Labyrinth, has been selected for dance film festivals across the U.S. and abroad, screening in Canada, Italy, and China. She has also created works utilizing motion capture technology and real-time video and sound. Liz also works in dance for theatre and opera, having recently created movement design for IU Theatre's production of Antigone and for Don Freud's opera Passion with Tropes.
Liz has been a guest artist for Sharp Dance Company, Moving Collective, Dance Kaleidoscope, Eisenhower Dance, and Karen Reedy Dance. She has also served on the faculty and as a guest artist at many universities and dance schools including the University of Maryland, the Royal Academy of Dance in London, and the Jerusalem Academy of Music and Dance, where the Academy's Ensemble performed her work in Jerusalem and in Tel Aviv. Liz served as an Artist-in-Residence for the State of Florida and toured and taught at several schools in China in 2006. A specialist in somatic dance-making and dance practices, Liz has developed an approach to training the nervous system for flexibility and ingenuity which she presents at workshops in the U.S.A. and abroad, and teaches at Dance Italia each summer.
An active 200-hour Registered Yoga Teacher, Liz has been Director of Contemporary Dance at Indiana University since 2003.
Review: SHARP Dance Company Act One / Act Two May 17, 2017 by Ashabi Rich for The Dance Journal
"… Shea's piece, "The Rise of Otherness" opened the show with six company dancers: Jaylen Man and Corey Boatner, Gracie Black, Krista Gottwald, Rachel Newbrough and Susie Wopat. They filled the space with exciting sequences of alternating synaptic flows, gorgeous extended body-lines, freeze-framed sculptured moments and layers of movement encompassing full-body floor contact. Music shifted throughout from a space age score to Italian opera and spoken word. Construction of the flax-linen costumes flowed beautifully on the strongly built and carefully worked dancers. With full use of the whole stage, we were treated to a combined visual and auditory feast of seemingly wind-blown angles, curves, lifts, and leaps."