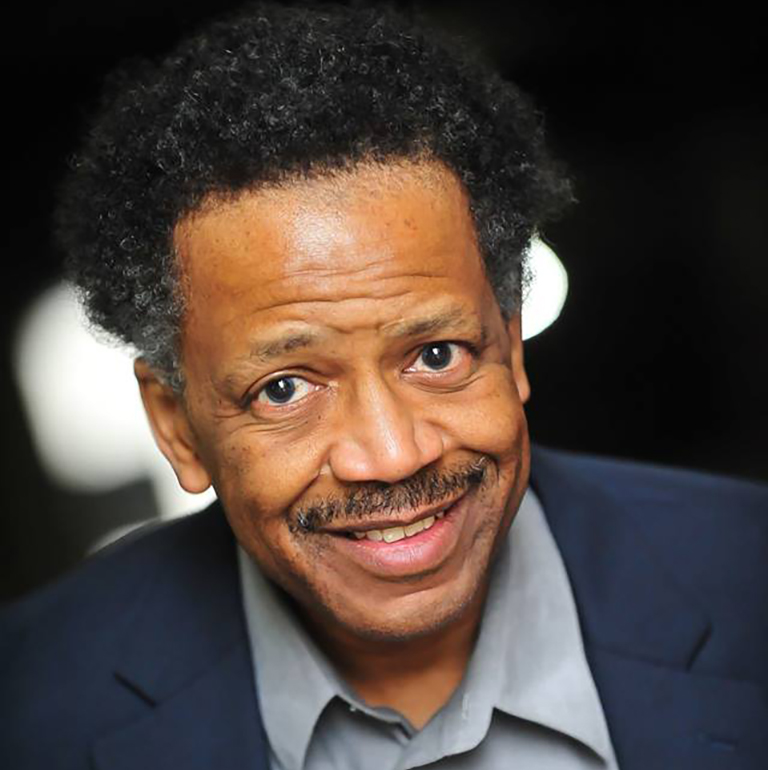 Ansley Valentine
Associate Professor, Theatre, Drama and Contemporary Dance
Acting and Directing
arvalent@indiana.edu

Lee Norvelle Theatre and Drama Center -
Office Hours
Education
M.F.A., Theatre Directing, Indiana University, 2000
B.A., Theatre, Wabash College
About Ansley Valentine
Ansley Valentine is a professional director and choreographer for the theatre and musical theatre and an educator with experience teaching professionally at the collegiate level and in both public and private performing arts high schools. Ansley is currently a proud member of the Stage Directors and Choreographers Society (SDC).
Ansley is a graduate of the Arts Midwest Minorities in Arts Administration Fellowship, a program funded by the Ford Foundation to increase minority representation in leadership roles at American not-for-profit organizations. After his fellowship at The Cleveland Play House in marketing and development, he went on to serve as Theatre School Director at Studio Arena Theatre, a LORT C theatre in Buffalo, New York. Ansley oversaw a wide variety of youth arts programming in Western New York. The Theatre School's flagship program, The Creative Empowerment Program, sought to teach inner-city youth non-violent conflict resolution skills as well as playmaking. The program was consistently funded by the New York State Council for the Arts. Other programs he maintained included interactive arts education as well as touring shows to schools unable to travel to Buffalo to see a production. An accomplished playwright, Studio Arena Theatre School produced educational tours through Western New York and Pennsylvania of many of his shows. Titles included the docu-drama Lest We Forget the Holocaust and the original rock musical Antigone with music by Dan Acquisto.
Ansley's recent productions as director/choreographer include Hairspray, Annie Get Your Gun, I Love You, You're Perfect, Now Change, Forever Plaid and Les Miserables starring Broadway's Paul Truckey as Jean Valjean. Plays include Fairfield at Phoenix Theatre, Six Degrees of Separation at Buffalo United Artists, The Colored Museum at Northern Michigan University, Mrs. Warren's Profession at The College of Wooster, West Hollywood Affair at Cleveland Public Theatre and the Midwest regional premiere of The Near East at The Players Guild in Canton, Ohio. He is past National Play Program Chair for Region III of the Kennedy Center American College Theater Festival. In that capacity, he helped to foster the writing and development process of a number of young playwrights including producing readings of their work. Ansley is also past Region III co-chair. As the regional chair, he helped to plan and produce the annual KCACTF festival that attracted 1,500 students, educators and theatre professionals for a week of sharing productions and learning. Some of the special guests he has hosted include playwrights Rebecca Gilman ( Boy Gets Girl) and Doug Wright ( Little Mermaid, Hands on a Hardbody), composer Andrew Lippa ( Addams Family) and actors Clarence Gilyard ( Walker: Texas Ranger) and Lauren Weedman ( Daily Show, Hung) to name a few.
Ansley's performance credits include You Can't Take It With You (Mr. De Pinna) at the Indiana Repertory Theatre, as well as the several seasons with the Indianapolis Symphony Orchestra's A Yuletide Celebration as puppet master and "Scrooge" (a 9-foot tall puppet). He also performed his character mask work with the Alabama and Detroit Symphonies. He has shared the stage with legendary performers Kaye Ballard and Judy Kaye. Other credits include performances appearances at the Indianapolis Shakespeare Festival, Phoenix Theatre, Red Barn Playhouse, Brown County Playhouse, Horsefeathers and Applesauce Dinner Theatre, a national tour with the Mr. Wizard production of Supermarket Science as well as many theatre for young audience productions all over the Midwest and east coast. He served six years as director of theatre at the Forest Roberts Theatre in Marquette, Michigan. Located on the campus of Northern Michigan University, he helped facilitate many programs including the bi-annual Mildred and Alfred Panowski Play Competition. Designed to find and foster new writing for the American theatre, the Panowski premiered three new plays during his tenure. One of the awardees, Bears by Mark Rigney, went on to receive a production in New York City.
His many awards include a 2014 Telly Award for his film Unchanging Principles, a Kennedy Center Gold Medallion for his efforts to promote college and university theatre across the country, as well as numerous Kennedy Center American College Theater Festival Certificates of Merit for direction, choreography, and costume design. His most cherished award is the Order of Constantine from the Sigma Chi Fraternity for outstanding service as an alumnus.
Ansley holds an M.F.A. in Directing from Indiana University and a B.A. in Theatre from Wabash College. He is a co-founder and the producing artistic director of Ohio Youth Ensemble Stage, a professionally-managed summer youth theatre program that celebrates diversity, inclusion and equal opportunity for all students no matter their ability.
Recent Credits
IU Theatre — Dr. Joseph LeVay, Stick Fly
Constellations
Independent Project — Faculty Advisor
My Children! My Africa!
Ivy Tech Community College — Mr. Anela Myalatya
How to Use a Knife
Phoenix Theatre — Steve